Thursday, April 20th, 2017 at The Guitar Sanctuary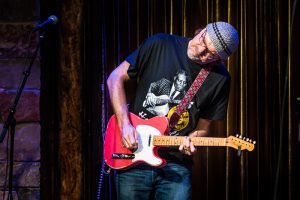 The talented and often humorous Greg Koch and Other Bad Men performed at The Guitar Sanctuary's 'Sanctuary Music and Events Center' this past Thursday, with the help of Malford Milligan (Storyville, Big Cat) on vocals, Roscoe Beck (Robben Ford) on bass guitar, and Tom Brechtlein (Chick Corea, Robben Ford) on drums.
The Maylee Thomas Band opened the evening, and included a special guest performance with Malford Milligan on the song 'Good Day For The Blues'.
Photos: Daniel Work / Staff Photographer
©2017 North Texas Live! Images may not be copied, printed or otherwise disseminated without express written permission of North Texas Live! or its agents.