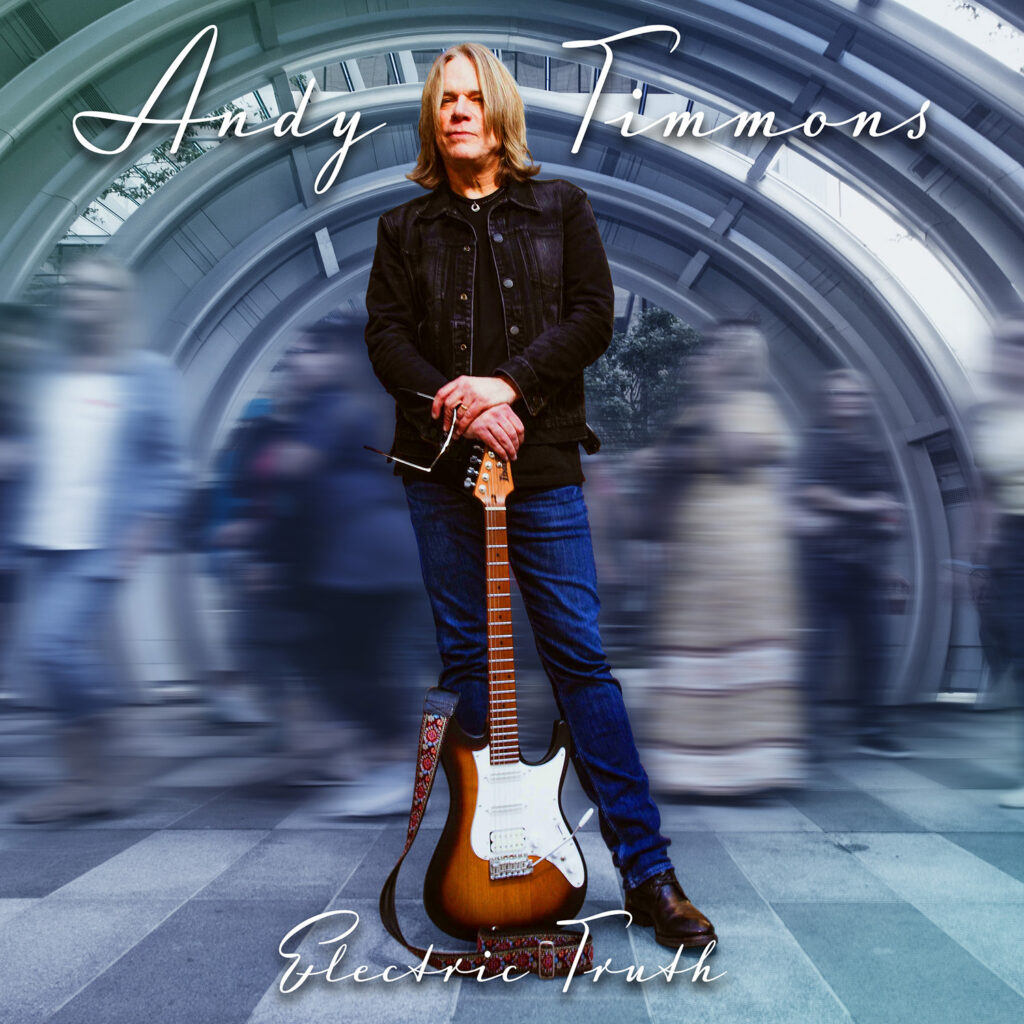 Andy Timmons' Electric Truth, to be released on April 1st, 2022.
Andy's much anticipated new album "Electric Truth" is produced by Josh Smith. It's earthy, funky and bluesy. Pre-orders and bundles now available.
Live Shows:
The Andy Timmons Band will be playing at the Kessler Theater on March 18th, 2022 (with Jim Suhler opening). Buy tickets here.
On July 28th, and August 1st, 2022, Andy will join Paul Gilbert, George Lynch, Greg Howe, Greg Koch, Mike Keneally, Gretchen Menn and Jared James Nichols for 4 days of non-stop guitar inspiration at the Great Guitar Escape, in Pomona, CA. Tickets available here.
Preview the first track from Electric Truth, "E.W.F." here…